FORWARDED AS RECEIVED...................................
He was a TANGA WALA & Rapist too...................... Fraud Babas (Beware).
http://www.indiatvnews.com/news/india/how-asaram-bapu-a-cycle-mechanic-set-up-a-rs-5000-cr-empire--27379.html
How Asaram Bapu, a cycle mechanic set up a Rs 5,000 cr empire
India TV reporters [ Updated 04 Sep 2013, 15:31:03 ]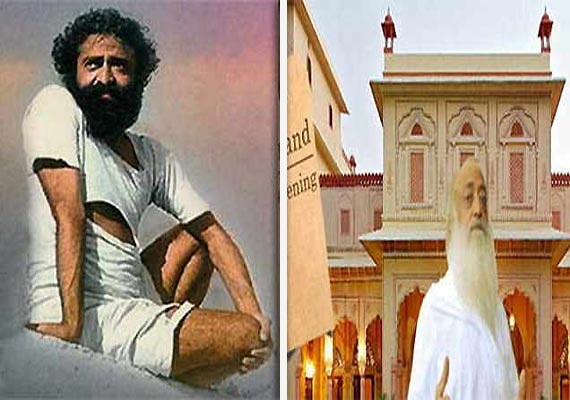 New Delhi: Controversial spiritual guru Asaram Bapu was born as Asumal on April 17, 1941, in Sindh province, now in Pakistan, and migrated to Ahmedabad after Partition.

The godman has reportedly studied till Class III, entered the spiritual life at the age of 15 when he first ran away to an ashram, apparently eight days before his scheduled wedding.

From a mechanic in a cycle shop at Ahmedabad, Asaram has become the guru of reportedly two crore followers, with an empire said to be worth Rs 5,000 crore.

He assumed the name Sant Shri Asaramji Maharaj in 1964.
His empire includes hundreds of acres of land in prime locations in India's major cities, a flourishing business of over two dozen products that includes a clutch of ayurvedic medicines, incense sticks, soaps and shampoos besides spiritual magazines that net crores of rupees for him annually.

One of his ex-employee claimed that Asaram used to sell churans manufactured in his ashram, without any licence. At that time, he used to sit at his small Kutiya on the riverbank near Motera, which later on became the ashram.

Fear and violence have been Bapu's hallmark, as the attack on reporters and others displayed.

His diktat is enforced by his sadhaks, some of whom have also borne the brunt of his ire when they dared speak against some questionable activities in the ashram.
They were terrorised and beaten up by their own fellowmen.
The Sant Asaram Bapu Trust runs 425 ashrams, a few of these abroad, 1400 Yog Vedant Seva Samiti, 17000 Bal Sanskar Kendra and 50 Gurukuls. In many of these states, his trust has been accused of setting up the ashram on encroached land.

The biggest money spinners, however, are the three to four annual Gurupurnima functions during which Bapu receives donations running into crores of rupees.

Until his arrest, Asaram enjoyed VVIP status at airports; he would not be frisked and would drive straight to the aircraft.

After the allegation of sexual assault, he reportedly moved around with muscle men. His disciples and Asaram himself have been known to assault people.

--