Amazing story of an IITian ( Manu Prakash, IIT Kanpur ) who invented a $1 microscope!
:-

remarkable invention: a diagnostic microscope that costs less than a dollar and which can be printed and folded from a single sheet of paper, like in origami.
Announced earlier this year, Foldscope has grabbed the attention of the scientific community around the world.

Prakash was the recipient of a $100,000-grant from the Bill Melinda Gates Foundation while it was being developed.
Prakash, who did his masters and doctorate from Massachusetts Institute of Technology after his computer science engineering degree from IIT.
Fortunately, Prakash has given a TED talk where he explains how the Foldscope works, and it looks quite incredible -

it can actually be folded out from a single sheet of paper, needs no external power, fits into your pocket, and can survive being dropped from a multi-storey building or being stamped on vigorously

, as the researcher with a mop of unruly curls seems delighted to demonstrate.
The current version of the Foldscope gives you a 2000x magnification with a sub-micron resolution. A bacteria is around one micron

, so if you just want to see whether the bacteria is present or not, the instruments are good enough, he explains. Field trials are being run for diagnosing different diseases in various locations, such as malaria in Ghana.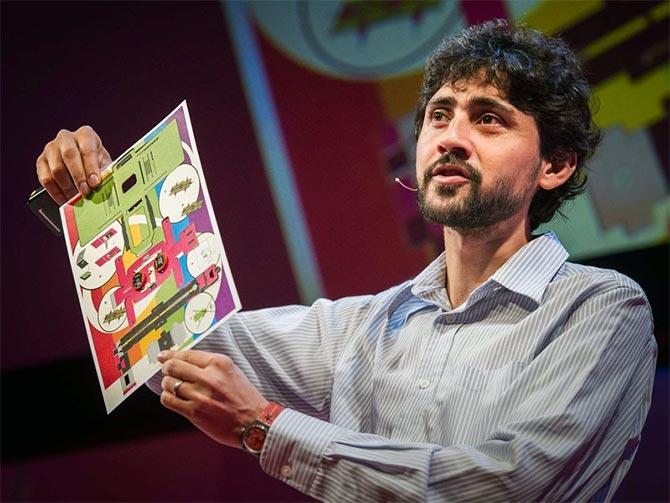 Most diagnostic field trials take a long time but once the validation is done, distribution and use will be scaled up, he says. PrakashLab is also in talks with an organisation in south India.
Full article in the link below
_,_._,___
--
Thanks & Best Regards,
AIJAZ AHMED
Saudi Arabia
Please join the following Face book pages: